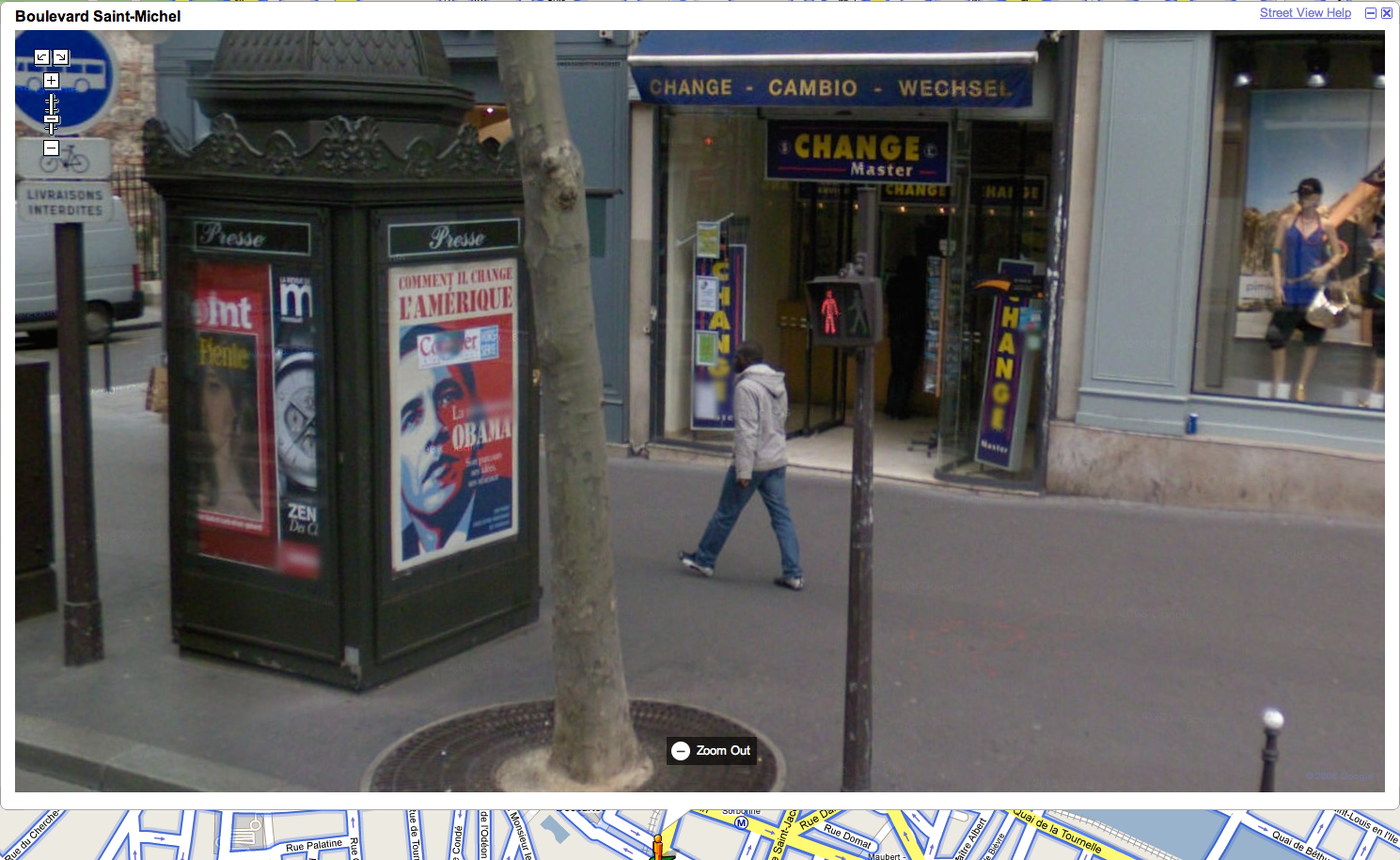 Boulevard St. Michel, Paris, Google Streetview
So many wonderful things going on in this photo, and it's all entirely unintentional. With such a vast quantity of visual data collected for Google Streetview, how many "artistic" scenes lurk within it?  How might one build a machine for finding the art within this dataset?  Can it be crowdsourced?
Want to work on this with me?  If so, ping me.