I live in Baltimore, in the great state of Maryland. I've been studying the economic development process here for many years. While this post contains observations specific to Maryland and Baltimore, the concepts likely apply in other geographies as well. I am curious to hear your perspectives from where you live.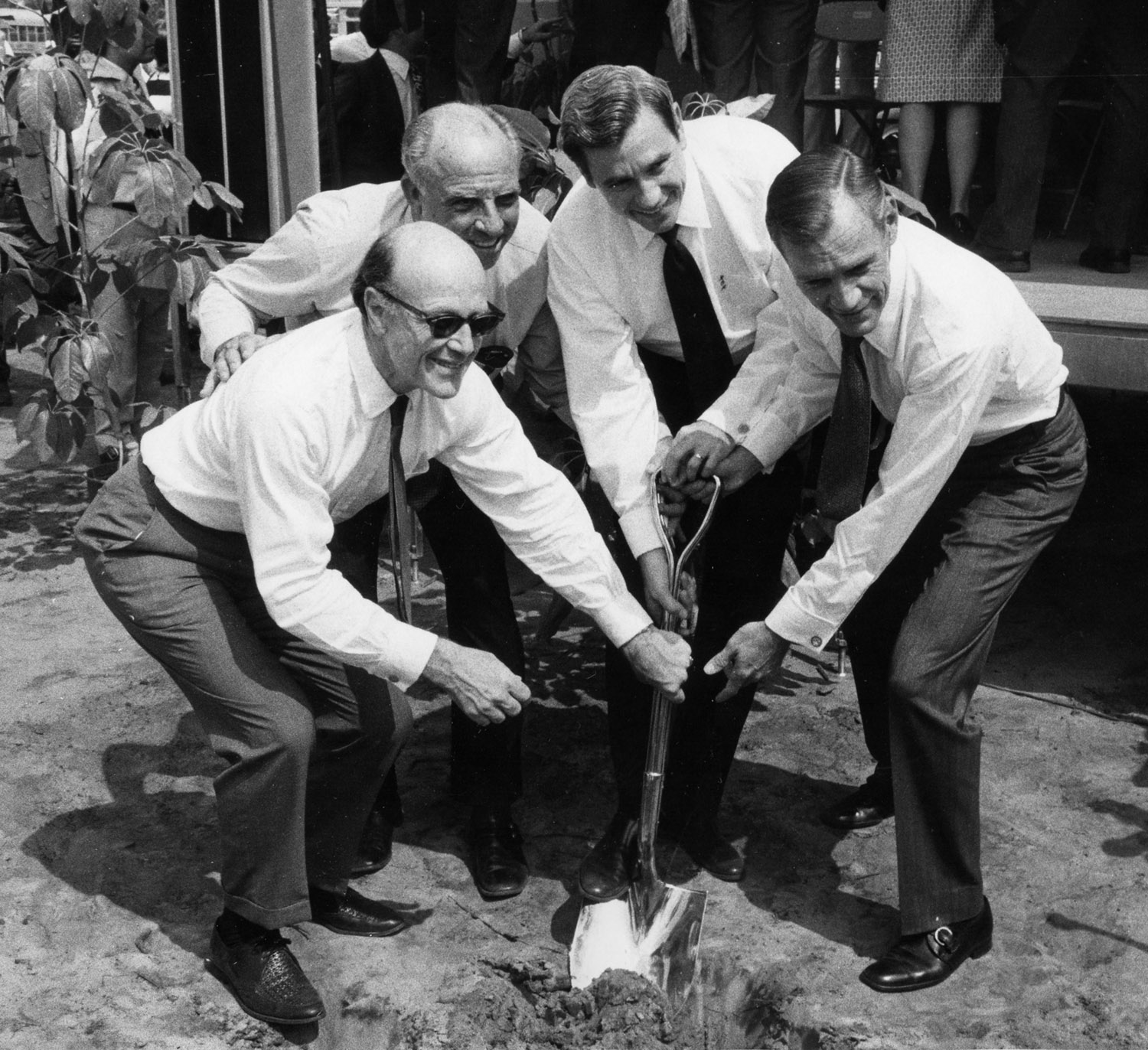 Shh… they don't know they're obsolete!
There's a growing disconnect in economic development. Government sponsored economic development outfits are tasked with 1) growing the tax base, 2) attracting new businesses, 3) helping existing businesses grow, 4) aid in the creation of new businesses, 5) develop and grow the local workforce.
In Maryland, the State Department of Business and Economic Development traces its roots back to the Bureau of Statistics and Information, which was formed in 1884 to compile statistics about agriculture and industry. As industry shifted dramatically in the 1950's and 1960's, the focus shifted to providing small business loans and seeding the development of new jobs.
Vast consolidation in manufacturing starting in the 1970's meant that states were particularly anxious about job losses. The loss of a single plant could deal a staggering blow to the tax base, and could mean a huge loss of jobs — often leading to a demoralized workforce and a downward spiral of negative economic growth. (Think Detroit.)
The Zero-Sum Game
As a result of this process, states began to engage in heated battles to attract and retain manufacturing facilities. The primary tool available to economic development authorities has traditionally been tax credits and other "incentives," which might include deferred taxes, regulatory considerations, and a "turnkey" permitting process.
As states rushed to use these tools to attract and develop these "big projects," a kind of zero-sum game emerged between states trying to attract companies and capital. Large corporations were now in a position to effectively "shop" for the sweetest incentives. As you likely know, states have not shown much restraint in their willingness to offer breaks. In fact, it's all been very embarrassing — a rush to the bottom, where states compete not on their own merits, but on how many baubles they can afford to dole out to their latest suitors.
This disease has so stricken governments, Governors, and their economic development teams that they've developed an unhealthy obsession with "big projects" as well. Folks in government, who on average have very little first-hand experience with entrepreneurship or business, tend to think in "causal" terms. If we do X, then Y will happen. And so the logic is that if you want a big result, take a big action.
And so they chase after smokestacks and big iron, trying to attract heavy manufacturing, big developments by big developers, corporate headquarters, sports teams, stadiums, and slot parlors. But here's the paradox: these projects, while flashy, just don't pay off. Tax subsidies are never recouped, and the jobs that are created tend to be bottom-of-the-barrel service industry jobs that barely support a living wage.
Baltimore's subsidized Camden Yards stadium produces $3 Million per year in tax revenue, but costs Maryland taxpayers $14 Million per year in subsidies. The heavily subsidized Ravens stadium produces $1.4 Million per year but costs taxpayers $18 Million. Failure to impose or enforce job quality standards as part of subsidy packages provided to multiple hotel developments in Baltimore has led to many low-wage jobs and nearly none of the higher paying jobs that were promised. (These conclusions were taken from this report by the group Good Jobs First.)
New Approaches
Maryland, in an effort to develop a strategic focus on biotechnology, instituted a $6M program of tax credits (later increased to $8M) for investors in biotechnology companies. The program has proved wildly popular, and to Maryland's credit, it recognized the importance of investing in an industry that had already taken root here and, thanks to the presence of the National Institutes of Health and Food and Drug Administration, was a natural strategic focus for our area.
The only question is how effective the biotech tax credit is at actually developing these kinds of jobs in the long term. It's a little early to judge how effective the biotech tax credit program will be, but we can make these qualitative observations about that industry:
Developing a new biotech product (whether a drug, device, or process) has a very long lead time.
Because of long lead times and the need for highly-skilled workers, development is very expensive.
Failure is common and is often stark: big bets on molecules that don't pass approval processes or are copied by competitors can lead to epic financial losses.
The kicker: successful companies are often acquired by firms based elsewhere, leading to job losses or relocations, ultimately undoing the benefit originally intended.
I do not want to overemphasize the potential downsides; there are many tangible benefits of this program both now and in the long term. The only question is whether we can do better.
Betting On Ourselves
What if, instead of trying to offer subsidies to outsiders, we start investing in ourselves? A tax credit for biotech is a step in that direction, but what could we do with a comparable program for Internet and IT startups? What if we made investment capital available to Maryland businesses as part of a strategy to develop new companies that actually stay here for the long term (and are not susceptible to subsidy bribes from other locales)?
A new program called Invest Maryland has been proposed by Governor Martin O'Malley, and is based on similar programs instituted in other states. The program would make $100 Million in venture capital available to Maryland businesses. Funds would come from tax prepayments made by insurance companies in exchange for tax credits. The theory is that the cost of the tax credits would be exceeded by the benefit in business development provided by the venture investments.
Done properly, this is probably a very sound program. But to be maximally successful, I believe we need to start placing strong bets on information technology startups in particular:
IT startups are very capital efficient. Thanks to lean startup methodologies, IT startups can get up and running for as little as $50,000 to $150,000 in investment.
Maryland already has the highest concentration of information technology workers in the world. It's a strong strategic fit for exactly the same reasons that biotech investment is a good fit.
To achieve strong returns with early stage investments, it's often necessary to invest in 150 or more companies. The small capital requirements of IT companies allow for many more investments to be made with less capital, thus increasing the odds of success.
A large portfolio of seed-stage IT investments can yield internal rates of return of up to 25-30% annually, which is terrifically high. That is in addition to the benefit of building a permanent base of IT businesses in Maryland, and all the job and tax-base benefits that would bring.
A large number of ventures would, statistically, also have to produce a large number of failures. This culture of continuous endeavor would de-stigmatize failure and allow for repeated teaming and relationship building. Inenvitable losses are not losses, but in fact fertilize the forest floor — building the ecosystem for the long term.
A culture rich in startups will keep us from exporting our best and brightest to other places, which we do routinely right now.
$10M for IT Startups
As Maryland's leaders and legislators consider the Invest Maryland initiative, I propose that the state set aside $10M of its $100M fund specifically for IT startups. With that $10M, I propose that Maryland invest in up to 200 seed stage IT firms at anywhere from $50K to $150K per company.
Doing this well will be difficult. However, by partnering with existing entities such as Baltimore Angels and members of the business community, we can make that investment maximally productive. We'd need to figure out the details, but we can't expect government employees to make these investments on their own without domain expertise. By leveraging the people in the community that want to see these investments occur and who do have appropriate domain expertise, we can dramatically increase the effectiveness of this fund.
And if the initial $10M investment proves effective, we should consider enlarging the program to $25M or higher later. This strategy carries very little risk for the state and would create a stunning worldwide buzz about the vibrancy of the startup culture in Maryland, and would highlight the innovative private-public partnership that sparked it.
Thinking Small
The businesses we routinely cite as our biggest successes — Under Armour, Advertising.com, SafeNet, Sourcefire, Bill Me Later, to name a few — all came about as home-grown successes. They are not here because we brought them here from someplace else. They're here because they were grown here from scratch, by people who love it here.
If we start now, placing a large number of bets on our brilliant citizenry, we will do something remarkable: we'll launch a virtuous cycle of entrepreneurship — the opposite of the kind of downward spiral associated with the rust belt era.
Instead of the simplistic "causal logic" associated with "big" economic development, we'll be using the logic of entrepreneurial "effectuation," of the kind promoted by entrepreneurship researcher Dr. Saras Sarasvathy.
It is the combined effects of many people pursuing entrepreneurship that will lead us someplace extraordinary. Suddenly, Baltimore (and Maryland) will become the cover story on the airline magazine — the "hot" place to be. One (or ten) corporate headquarters relocations will never do that, because it won't bring about endemic entrepreneurship in the culture.
Making lots of small bets instead of fewer "big" bets makes government nervous. Everyone wants to be seen as someone who accomplishes something big, and with short gubernatorial terms, it's tough to get ramped up with plans that might take 10 or 12 years to realize. But that's exactly what's needed.
We need to resist the temptation to focus solely on big development, and instead bet on the tiny startups. The big wins will come when these firms flower, and the ecosystem that gave them life comes into its own. Yes, that might happen on someone else's watch — but it's still the right thing to do.
A recent report from the Kauffman Foundation proclaims, "Job Growth in U.S. Driven Entirely by Startups." If this is the case, Lord knows we could use a lot more startups. If we want new jobs — and not jobs poached from other states at great expense and flight risk — the only logical choice is to focus on creating new startups.
And if solid returns of 25-30% can be realized on a large portfolio of startups, shouldn't we drop almost everything else and focus only on that?
The first state that adopts this strategy will be sowing the seeds of an incredible, dynamic culture of entrepreneurship. Is Maryland ready to take the challenge?